Large Corporate Catamaran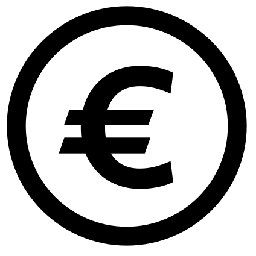 Price Per Cruise Per 25 Guests Contact Us For Larger Group Prices

  Up To 56 Guests
Children of all ages are welcome
Add for an extra cost
All safety equipment
Large Corporate Catamaran
Up to 56 Guests
The catamaran is equipped with a WC, a covered area with seating, hammocks at the bow that serve as a solarium, a bar where drinks are sold.
Take a trip towards Oeiras and stop of a swim.
What's Included?
2 Hour Cruise
Time at anchor to swim
Available 10am to 4pm
Private charter
Prices
Price up to 25 guests
Over 26+ guests – Extra 35€ per person
Extra Hour – 450€ Per Hour
Clothing
We recommend comfortable clothes and beach wear during the summer. Sunset tours we recommend warmer clothes, although most of the nights in Lisbon are relatively warm.
Large Corporate Catamaran Safety
Qualified and up-to-date security-, fire prevention and safety equipment meeting international regulations.  We reserves the right to cancel the services if any passenger refuses to follow the skippers instructions or in case of inappropriate behaviour that might put himself or other passengers at risk. We can not be held responsible for the actions of passengers that might result in personal or third party injury on board as a result of inappropriate behaviour or disrespect for the skippers instructions.
Arrival Time
Please arrive 15 minutes prior to the start of your trip.
Food & Alcohol
You can NOT bring your own food or drinks for this trip. You can purchase food and drink packages
Children Onboard
Children of all ages are welcome. They are requested to use a life jacket at all times if they are under 5 years old.
About Lisbon
Lisbon is a trendy, historic and chilled city. Set on seven hills Lisbon offers amazing views of unique architecture, stunning green spaces and clear blues skies. Take a cruise on the river Tagus for a special and unparalleled experience of Lisbon. Appreciate the beauty of Lisbon from the river.
Lisbon has 6 Marinas in Lisbon. The busiest are Doca de Sao Amaro and Doca de Belem, both marinas are located within the tourist and cultural areas of Lisbon. Doca de Sao Amaro is located in Alcantara underneath the famous April 25th bridge and Doca de Belem is located in Belem close to Belem tower, Padrão dos Descobrimentos and the Jerónimos Monastery.
Corporate Luxury Yacht Supplier Ref:
Map
How To Get To There
By Train: Cascais Line – train stop –> Alcântara-Mar. When getting off the station, go up the stairs and you will see the GNR/police station on the left side, at this point take a right turn after the building and you will see Docas Santo Amaro on the other side of the road
By Bus: 728, 732, 760, 720, 738, 201- bus stop –> Docas Santo Amaro
By Tram: 15E 18E- tram stop–>  Docas Santo Amaro
By Taxi: Ask the taxi to drop you at Docas Santo Amaro
Marina Map
Event Manager
Meet Your Lisbon Event Manager
Claire began her career at the world-famous BBC working as a production assistant and rising to the producer on BBC daytime output programmes such as "To Buy Or Not To Buy", "Sunday Style" & "Business to Business" .  At the BBC attention to detail, strategic planning and methodical management of the team was ingrained into Claire's work ethic ,working with presenters Duncan Bannatyne (Dragons Den) and Nicki Chapman (Popstars) a seed of entrepreneurship was planted.
In 2011 Claire moved to the Algarve and started her first event company which was a great success, in 2013 she expanded the business to include the little known city of Lisbon. She fell in love with the city which was then a secret gem in Europe with amazing potential for growth and quickly moved into the city. Claire intuition was correct and Lisbon has grown into a vibrant, trendy and exciting city. Claire and the Activities In Portugal team are passionate about Lisbon and passionate about providing a world-class corporate event.
No product has been found!