Topless Butler Lisbon
Cheeky Lisbon Topless Butler For Any Event
Ever fantasised about a gorgeous topless butler Lisbon coming to your home to serve your every wish, do you imagine him topping up your glass of champagne, offering you strawberries on a plate and just pampering you to excess?
No need to fantasise any longer ladies, simply book our super hot Lisbon Topless Butler to cater to your every whim. Our Topless Butler will come to your home, villa or apartment in Lisbon and wait on you hand and foot.
Our cheeky Topless Butlers can be dressed in as little as an apron or for the more modest he can just show off his toned and tanned chest. The Topless Butler will serve food and drink that you supply and impress with his great physique and fantastic customer service skills. Our Topless Butlers are perfect for hen parties, birthday parties or small gatherings.
If you are looking to add some spice and heat to your event book a buff butler, it will bring a smile to your face and your guests.In case you were not aware, the men in Lisbon have been voted number 4 in the worlds hottest men by Travellers Digest who said
"Portuguese men tend to be worldly, well-educated and brimming with pride for their small but scenic country. In Lisbon, the often tall, charismatic and athletic gentlemen might surprise you with their firm grasp of not only their own culture but that of the other nations as well."
Ladies do we have to say anymore ?
Note: We advise you to ask permission from the owners of the villa for our employees to enter, please note Activities In Portugal take no responsibility should disagreement arise from privately owned villas for permission not being sought.
Book Now pay a 85€ booking fee and  30€ per hour to the butler!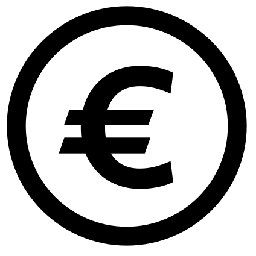 Location
 Within Lisbon City Centre
Other Locations Add Extra Cost
Lisbon Topless Butler Availability
Daily
From 10H00 to 22H00
About Lisbon
Lisbon is a trendy, historic and chilled city. Set on seven hills Lisbon offers amazing views of unique architecture, stunning green spaces and clear blues skies. Lisbon has numerous beaches on its doorstep and great nightlife. The area of Bairro Alto and Cais Do Sodre are full of bars, nightclubs and strip bars. Expect a late night, the bars in Bairro Alto close at 2am and the bars in Cais Do Sodre close at 4am! Lisbon is not for the early to bed only for those that like to party hard.
PORTUGAL FACTS
Portugal is one of the oldest nation states in Europe. The country was first established in the 12th century.
Portugal has one of the oldest universities in Europe, located in Coimbra.
Portuguese is the official language of 9 countries.
The biggest wave ever surfed was in Portugal.
Lisbon is at least with 2700 years old.
Lisbon locals have two nicknames: 'Lisboetas' and 'Alfacinhas'
Portugal's oldest ally is the UK.
Why Choose Us
BEST PRICE GUARANTEED
Activities In Portugal work very closely with our suppliers to ensure we provide our valued customers with the best possible price.
SIMPLE BOOKING PROCESS
Book in 4 easy steps.
Choose your activity, select the book now button, select your dates and times and pay online using our secure online payment system.
WE LOVE IT!
Our team love organising events, We take away the stress of planning an amazing and fun activities within Portugal but we will let you take all the credit.
Book Lisbon Topless Butler Today
Welcome To Activities In Portugal
Activities in Portugal provide a wealth of fun and affordable activities in Portugal. We are based in the city centre of Lisbon and our passion is Portugal.
We pride ourselves on the close relationships we maintain with our suppliers and our clients.
Allow us to organise your Portuguese holiday activities, we guarantee an excellent service at the best price possible.
We are looking forward to working with you.
Lisbon Topless Butler Supplier Ref: 1609